Giveaway: Win Fotga's DP500 Follow Focus
Level-Up Your Focus Pulls
Enter to win Fotga's DP500 Follow Focus and start getting better control over your focus pulls.
A follow focus is one of the best ways to level-up the production quality of your videos by helping you perform consistent and precise focus pulls. Instead of jostling the camera every time you grab the lens to adjust focus, a follow focus provides a more ergonomic rotating wheel that translates your adjustments to the lens via gears.
Most follow focus units also feature a white marking disk that you can use to set marks so that you can consistently focus to specific points in the scene take after take.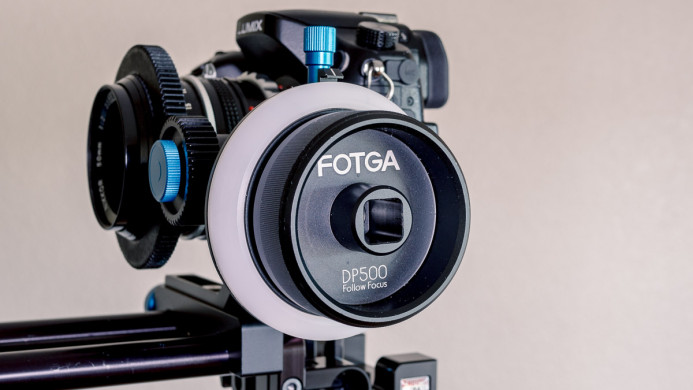 For my money, Fotga's DP500IIS follow focus offers the most bang for the buck of any follow focus unit I've used. It's well-built, has virtually zero play, and it offers several useful amenities such as adjustable dampening, repositionable A/B hard stops, and a quick-release 15mm clamp.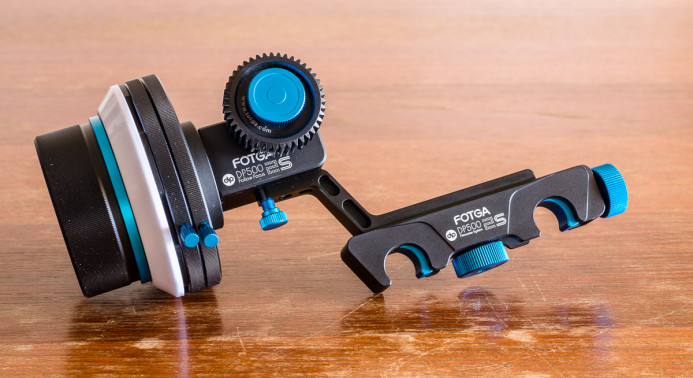 While the original DP500 follow focus may not feature all the trimmings of the DP500IIS, it is still solidly-built and also performs quite well. If you're looking to improve your focus pulls but don't have the budget for the DP500IIS, the DP500 is a good option that does not compromise as much as other low-cost follow focus units.
I use now use the DP500IIS, so I'm paying it forward and passing the DP500 follow focus on to someone else who can benefit from it. As with previous giveaways, my only request is that the winner do the same and pass it on to someone else when they're done with it.
Simply enter the giveaway below for a chance to win this Fotga DP500 follow focus for free. The winner will be randomly selected on May 25, 2016 and announced via email.
Note: While I hope to open future giveaways to international readers, this giveaway is open to US residents only.
Enter the Giveaway
Congratulations to Sid in Michigan for winning this giveaway! Sign up to receive updates below to make sure you don't miss the next one!
Related