15 Under $50: Essentials Every Filmmaker Needs
Gear Guides
Camera, check. Lens, check. Let's shoot!
Not so fast.
You might have the major items covered, but you're far from being ready for video production. In addition to the camera and a lens, there are certain items that you need to shoot effectively. The good news is that these items don't have to break the bank.
Here are 15 essential items for filmmakers under $50.
Fast Memory Cards
The first rule of memory cards is: you can never have enough memory cards.
Cameras that shoot high bitrate video like the Panasonic GH4 (up to 200mbps) need a fast card that can keep up as they chew through megabytes faster than ever before.
Thankfully, large capacity high-speed cards have really come down in price. For example, Transcend's 64GB U3 SDXC card is an affordable SD card that can record nearly 2 hours of 4K footage from the Panasonic GH4. This card is also fast enough that it can handle everything these cameras throw at it without missing a beat.
Memory Card Storage Case
Memory cards are tiny and pocketable, making it easy to capture a lot of footage without taking up a lot of space. However, their small size also makes memory cards fragile and susceptible to damage.
Damage the card, lose the footage. It's as simple as that.
Don't put your footage at risk. Protect your cards from damage with a hard storage case like Pelican's 915 SD card case. The 915 securely holds up 12 full-size SD cards (15+ hours of 4K footage), but still easily fits in your pocket. Pelican's case is also shock resistant, floats, features a moisture seal to keep out rain and splashes, and is backed by a lifetime warranty.
Your footage is important– make sure it's protected with a solid hard case.
Extra Camera Batteries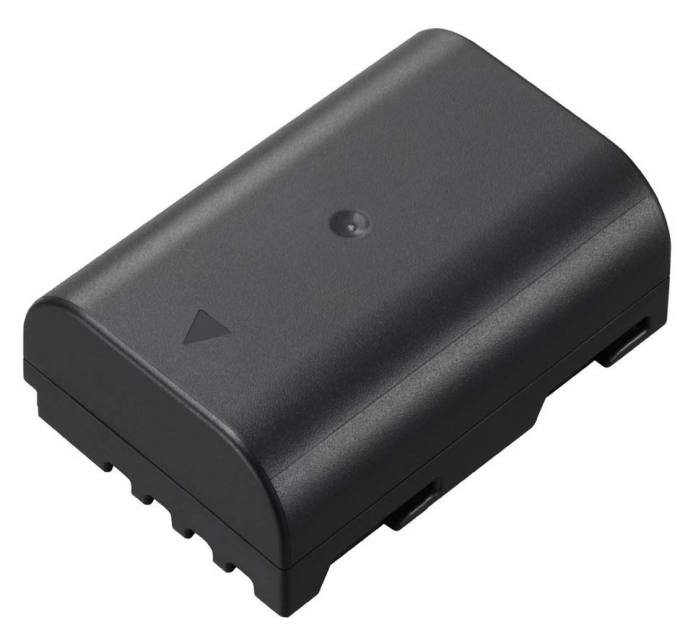 A dead battery is the worst way to end a shoot.
Even cameras with excellent battery life like the Panasonic GH4 can benefit from a spare battery or two. Extra batteries mean a dead battery won't determine whether you can keep shooting or not.
Air Blower
A good air blower is the first line of defense in keeping your lenses clean. With it, you can remove most of the dust or debris on a lens without ever having to touch the lens itself.
Giottos' Rocket Air Blaster lives up to it's name. Despite it's small size, the Rocket Air Blaster delivers a surprisingly strong burst of air that effectively clears the dust from your lens. The Rocket Air Blaster is in my pocket at all times during a shoot.
LensPen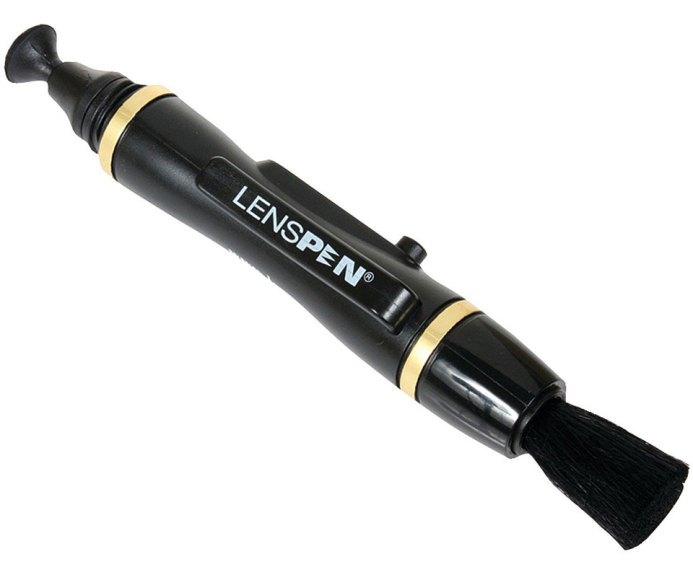 Sooner or later, it happens to everyone. You're going to get a fingerprint on your lens.
When this happens, a LensPen allows you to clean the lens quickly and safely, so you can get back to shooting without delay.
A LensPen may look like a small pen, but it's actually a versatile lens cleaning tool. One end features a retractable soft bristle brush for sweeping away larger debris. Pop the cap off the other end, and you have a self-refilling pad loaded with a special cleaning compound that cleans the lens, removing smudges, fingerprints, and other marks.
Microfiber Lens Cloth
No tool is right for every situation– sometimes a cloth is the best option for cleaning a lens or your camera's screen. When it is, a microfiber cloth is the way to go.
Microfiber will not scratch the delicate glass surface of your lenses, nor will it leave any lint behind. Grab a packable microfiber cloth like Alpine Innovations' Spudz Ultra microfiber cloth that you can clip to your camera bag for quick access at any time.
Gaffer's Tape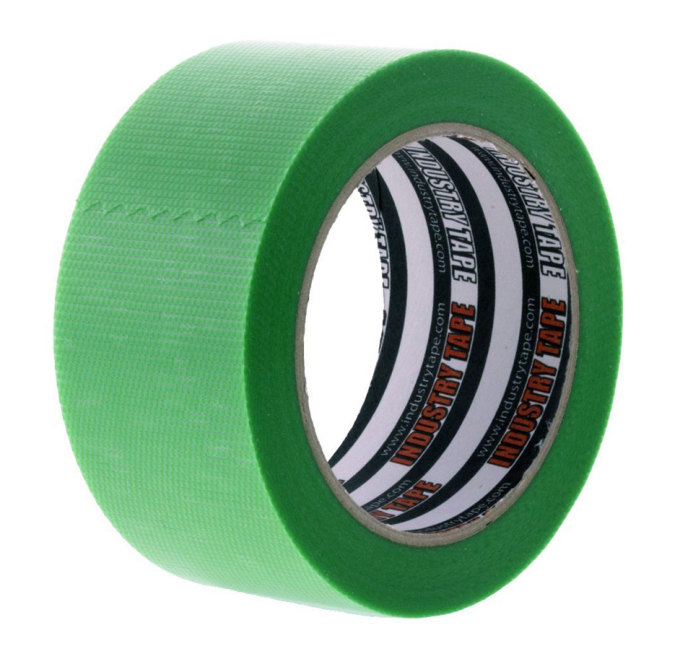 Gaffer's tape is a staple on set and is used everywhere from setting marks for talent, to identifying cameras and securing cables.
There are two things that make gaffer's tape unique:
It tears cleanly by hand — so it's quick and easy to get a perfectly-sized piece of tape without any tools.
It doesn't leave any residue behind — good gaffer's tape can be left on a wall or your camera for an extended period of time and will not leave any sticky residue behind when removed.
Gaffer's tape is a multi-tool on a roll. I always keep a small roll of 1in tape in my camera bag.
Notebook
Whether you need to make a quick shot list for a last-minute shoot, remember your camera's settings, or brainstorm ideas for your next feature film, nothing beats the speed and efficiency of pen and paper.
You might even have a nice smartphone loaded with an app for each of these purposes, but you need to turn it on, unlock it, swipe to the right screen, launch the app, and then…what did I want to write down again?
By contrast, you simply open the notebook to a blank page and scribble away.
Of course, a notebook also allows to you to write a note, tear out the page, and give it to someone else– try that with a smartphone.
Grip/AC Pouch
Whether you're a solo shooter or a crew member on a larger set, it's essential to have quick access to the tools of the trade. A grip/AC pouch on your belt keeps spare batteries, memory cards, slates, pens, and more organized and close at hand.
A pack made specifically for production like Cinebags' AC Pouch is custom-tailored for your production needs, so it has slots for pens, flashlights, slates, and supplies like batteries and lens cloths.
If you're tired of rummaging through your pockets for the items you need during a shoot, get organized with an AC pouch.
Step Up Rings & Caps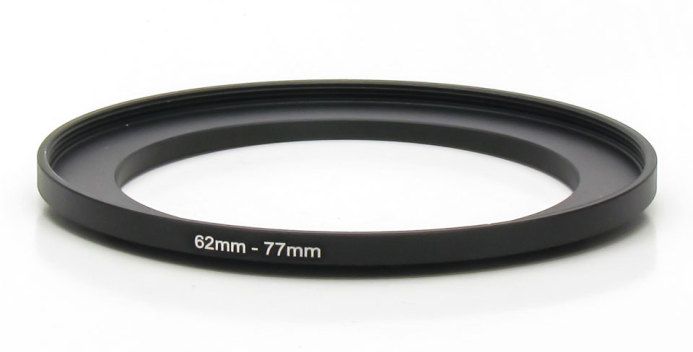 Good filters aren't cheap– you could spend a lot of money buying filters to fit each of your lenses. Instead, use inexpensive step up rings to standardize the filter diameter of your lenses, so that you can use a single set of filters on all of your lenses.
The largest common filter diameter is 77mm, so it is a good size to use for standardizing your lenses. 77mm filters of all types are easy to find and are compatible with the vast majority of lenses using step up rings.
Of course, don't forget to get some 77mm caps for your newly standardized lenses.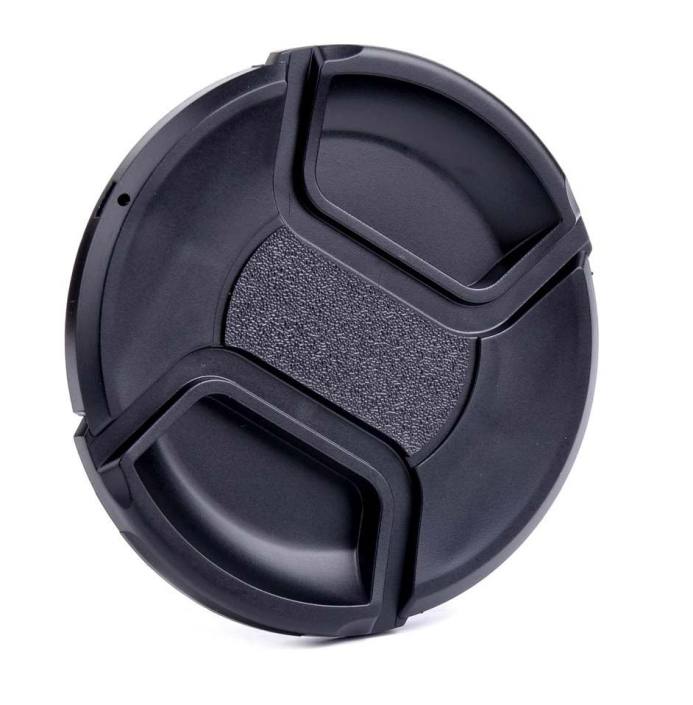 Filter Pouch
The right filter can really bring a shot to life, but the last thing you want to be doing in the middle of a shoot is trying to get a filter out of its plastic jewel case. At the same time, leaving your filters exposed and unprotected is also not an option.
The solution to both of these issues is to use a filter pouch. A filter pouch like Tamrac's M.A.S. Pack attaches to your belt, giving you quick access to up to five filters separated by padded dividers that protect the filters from damage while on the move.
Collapsible Lens Hood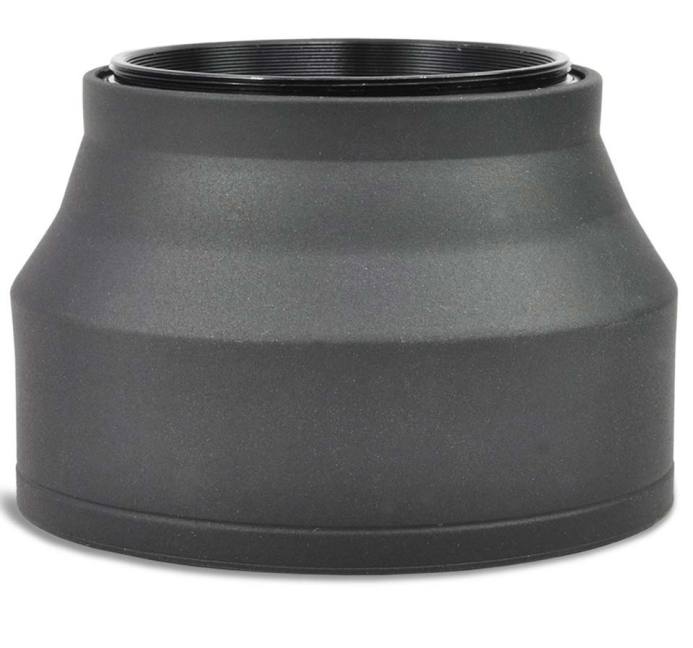 A lens hood blocks errant rays of light from hitting the lens and causing flare. Reducing flare preserves contrast and clarity, resulting in a better image.
Compared to standard hoods, a collapsible rubber lens hood packs up small so you can always find space for it in your camera bag. Additionally, the flexible rubber hood can be adjusted while shooting to block out light as needed.
Camera Sling Strap
If you're still using the neck strap that came with your camera, it's time to stop. Now.
It's bad enough that normal neck straps simply aren't comfortable, but even worse is that a neck strap impedes your maneuverability because the camera is swinging and bouncing around in front of you as you move.
A sling strap is different. The strap is worn across your body, so the weight no longer strains your neck, and the camera rests at your hip for quick access. This allows you to walk around hands-free while the camera stays out of the way. When you're ready to shoot, the camera slides smoothly along the strap right up to your eye.
Another benefit of having the camera at your side rather that in front of you is that it's makes it viable to use a sling strap with a camera rig. The strap provides an additional connection point to secure your rig, while also giving your arms a rest between shots.
Headphones
If your audio is messed up, it doesn't matter how good your shots are– the footage is useless. Many modern cameras like the Panasonic GH4 and Sony a7S provide a headphone jack for monitoring audio while you shoot, so grab a pair of headphones and plug it in.
Earbuds like Sennheiser's CX 300 II are ideal for run and gun shooters. They are lightweight, pack up small, and don't get in the way when using a camera rig that positions the camera close to your ear. The silicone ear cushions also create a very good seal to isolate the camera's audio from the outside noise.
Camera Bag
A camera bag protects your gear when you're on the move from location to location. These bags have padded dividers to help you organize your gear and keep each item in its place.
Amazon's DSLR and Laptop Backpack is a nice affordable starting point that is well-made and has enough space to carry your camera, several lenses, batteries, memory cards, and the other essential items we've already covered.
If messenger bags are more your thing, then you should check out SwissGear's ZINC Messenger Bag. This bag has hauled my gear through multiple countries over the past few years and is still going strong. It does cost slightly more than $50 ($54.99), but it's well-made, fits a lot of gear in a compact space, and includes a lifetime warranty.
Start with the Essentials
It's easy to get excited and focus on big ticket items like cameras, lenses, tripods, and rigs. Those items are all useful, but just make sure you have the essentials covered first. When you do, you'll make less compromises and your shoots will go smoother than ever.