Giveaway! Win a Free G-Cup EVF Eyecup for the Panasonic GH4
Rigging the Panasonic GH4
Here's your chance to win the first (and only) tailor-made eyecup for the Panasonic GH4– Miller & Schneider's G-Cup.
Miller & Schneider have stepped up to the plate for GH4 shooters and developed a custom eyecup to help you get the most out of the camera's awesome EVF. Unlike the GH4's original rubber bumper, the G-Cup is wide, flexible, and comfortable. It does a great job of blocking external light, allowing you to focus on what you're shooting.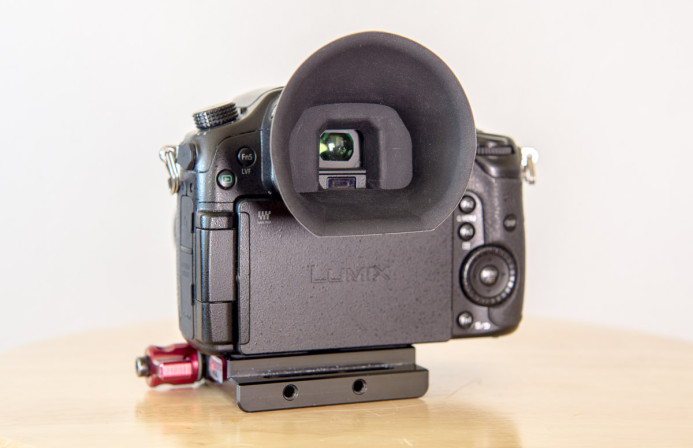 An in-depth review of the G-Cup is coming soon, but right now you have the chance to get a free G-Cup for yourself. Suggestion of Motion has partnered with Miller & Schneider to give a free G-Cup to one lucky winner.
All you have to do is enter the giveaway below for your chance to win a free G-Cup. The winner will be randomly selected on November 18, 2015 and announced via email.
Note: While I hope to open future giveaways to international readers, this giveaway is open to US residents only.
Enter the G-Cup Giveaway
This giveaway has ended :( Sign up for free updates below to ensure you don't miss the next giveaway.
Related
Rigging the Panasonic GH4
Cages
Camera Rigs
Rig Components
More Panasonic GH4 Guides