Configuring the Panasonic GH4 for Video Production
Introduction & Overview
The Panasonic GH4 is so customizable that it's kind of…insane.
When you consider the selection of file formats, resolutions, frame rates, the number of possible combinations is staggering– and we haven't even touched picture styles yet, each of which has a bevy of adjustable parameters.
If you know what you want (and how to do it), the GH4 is the camera of your dreams. If you don't know where to start, it's your worst nightmare.
If you're feeling a bit overwhelmed by all of these options, don't worry. This series on configuring the GH4 for video will help you make sense of the GH4's options and get the camera set up properly with straightforward guides on everything from baseline camera settings, to making the most of the GH4's function buttons, to creating custom user profiles to eliminate downtime on your shoot.
To prepare you for the upcoming guides, here is a brief overview of the different ways in which you can customize your Panasonic GH4.
Picture Profiles
The GH4 has 8 picture profiles, each of which affects the image in different ways:
Standard — a baseline profile.
Vivid — increased saturation and contrast.
Natural — lower saturation and contrast.
Monochrome — black and white.
Scenery — emphasizes blues and greens to make outdoor scenes pop.
Portrait — adjusts settings to optimize skin tone.
Cinelike D — prioritizes dynamic range for more control during post-production.
Cinelike V — designed to deliver a filmic image out of the box.
Note: Panasonic refers to picture profiles as "photo styles", though they can also be used when shooting video.
Additionally, each picture profile has several parameters that can be adjusted to suit your needs: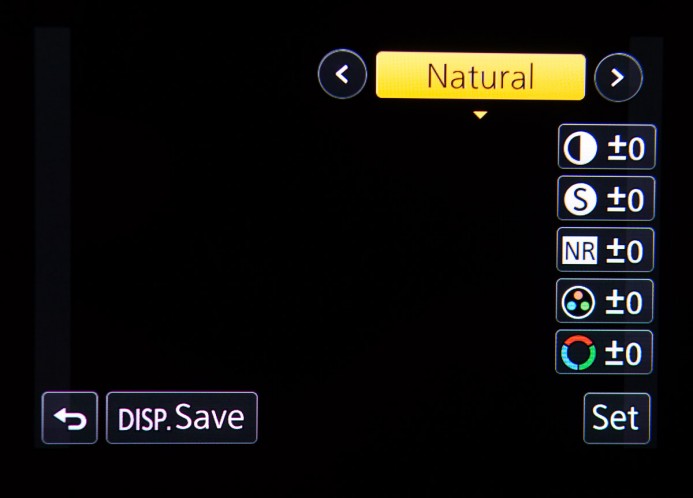 Contrast
Sharpness
Noise Reduction
Saturation
Hue
Note: Each parameter has 11 steps of adjustment (+5/-5). Your customizations to each profile are saved automatically for future use.
Finally, the GH4 has one more slot for a custom picture profile that you create based off one of the built-in picture profiles. Including this custom profile, the GH4 has 9 different picture profiles to choose from.
Bottom line: Select from 9 different picture profiles that emphasize different aspects of the image (color, contrast, etc.).
Recording Modes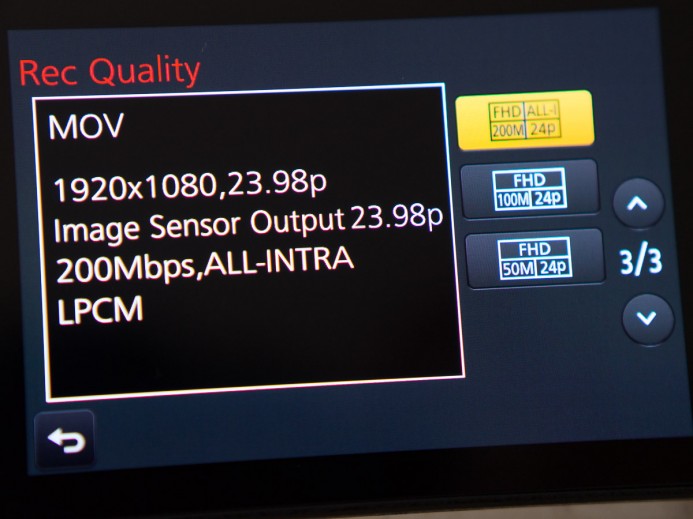 The GH4 has a wide variety of recording modes comprised of different file formats, resolutions, bitrates, and frame rates.
File format — Record your footage to AVCHD, MPEG-4, or Quicktime MOV files depending on which format works best for your post-production workflow.
Resolution — Shoot in VGA (why?), HD (720P & 1080P), or multiple flavors of 4K (Cinema 4K and UHD).
Bitrate — Shoot at low bitrates to prioritize storage space, or get the best possible image quality with bitrates up to 200mbps.
Frame Rate — choose the ideal frame rate for your project based on your region (NTSC or PAL), distribution method (24P, 30P, or 60P), or style (slow motion up to 96fps).
Bottom line: Choose from a wide range of recording modes based on your project's needs.
Function Buttons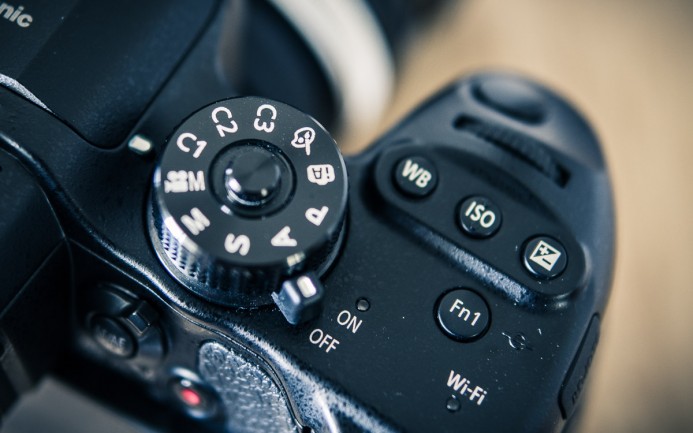 When you're shooting, every second counts, and digging into menus to change a setting for the next shot wastes precious time that you simply don't have.
Thankfully, the GH4 has 10 user-assignable function buttons (5 physical and 5 touchscreen-based buttons) that give you instant access to frequently-used settings.
These buttons are great for quickly switching between picture styles, activating tools such as focus peaking and zebras, changing the recording mode, and much more.
Bottom line: Function buttons give you instant access to your most frequently-used settings.
Quick Menu
While function buttons are great for toggling specific settings on and off, the quick menu puts access to a wide variety of complex settings right at your fingertips.
Like the function buttons, the GH4's quick menu is fully customizable with 15 assignable slots you can use to arrange menu options for the fastest possible access. For example, you can put the menus for recording format, picture profiles, and frame rates right next to each other to help you set up for the next shot in a jiffy.
Bottom line: The GH4's quick menu lets you build the perfect menu for your workflow.
Custom User Profiles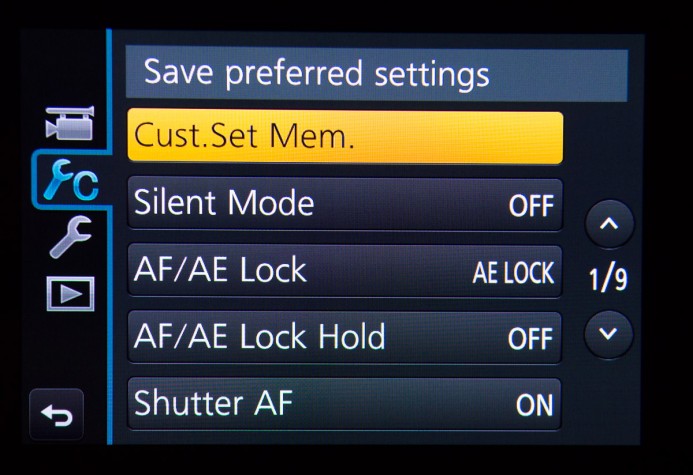 This is where things start to get interesting.
The GH4's custom user profiles allow you to completely transform the camera with the turn of a dial.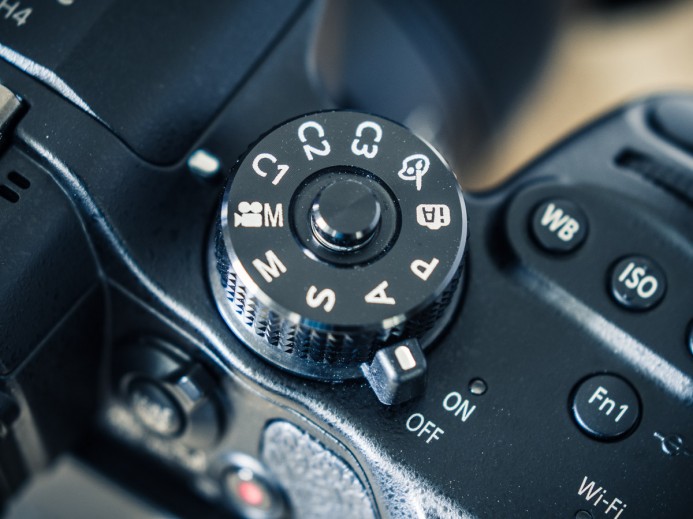 A custom profile saves the GH4's current state for instant recall at any time. Recording mode, customized picture profiles, function button layouts, and even exposure settings are saved to the profile.
The GH4 gives you 5 custom profiles that you can save and instantly recall just by selecting the profile on the mode dial.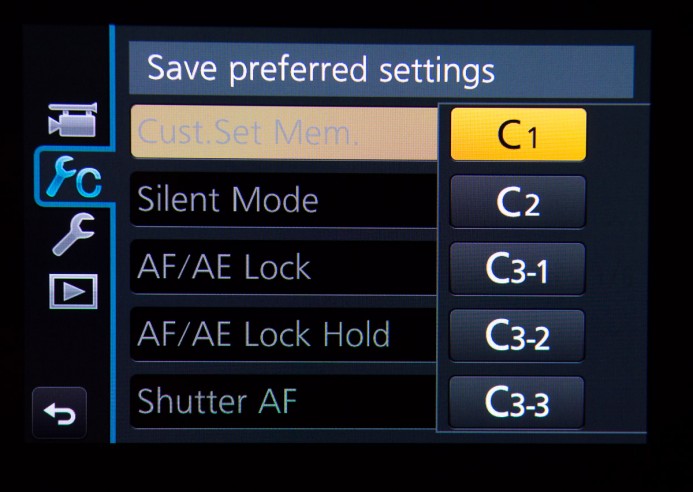 Here's just a couple examples of what's possible with custom profiles:
Indoor/Outdoor — Create two profiles with different exposure and white balance settings to quickly switch between interior and exterior shots.
Slow Motion On the Fly — Save a profile to grab slow motion shots at any time with the right frame rate and shutter speed ready to go.
Bottom line: Custom user profiles completely transform the GH4 with a twist of the dial.
Miscellaneous Settings
While many frequently-used settings can be assigned to function buttons or the quick menu, some settings can only be accessed by trawling through the standard menu.
This might not sound like fun, but fortunately, most of these are basic settings that you'll only need to set once during the GH4's initial setup.
Bottom line: You'll have to go into the GH4's standard menu at least once (but perhaps never again) to access certain settings.
Don't Panic
The GH4 has a lot of options. These options make it possible to tune the camera to get the results that you want, but the sheer number of settings can be daunting.
Don't panic— you've found this series.
Each guide in this series will focus on a different aspect of configuring the GH4 so that you can save time on set and rest assured that you're getting the best possible footage out of your camera.
More guides are on the way. Sign up below to be notified when they are available.
Related
Panasonic GH4 — Get the camera, set it up with these guides, go out and shoot.
Configuring the Panasonic GH4 for Video
V-Log
More Panasonic GH4 Guides