Eating Nokke Don in Aomori
Summer in Aomori
You wake up on a cool June morning with a hankering for fresh fish. Good thing you're in Aomori, home to some of the freshest fish in Japan.
You make a beeline for Furukawa Fish Market, just a few blocks away from the train station. Inside, you rub shoulders with sushi chefs who come to select from the fresh catch of the day brought in by fishermen before dawn.
This is as fresh as it gets.
You walk down the rows of fresh seafood to see what the sea has yielded today. Maguro (tuna), uni (sea urchin), tako (octopus), kani (crab), and more lay on sparkling beds of ice.
They call to you.
Everything is fresh as can be. There's only one problem– you want to eat now. Buying the fish, taking it home, and cooking rice will take far too long.
Thankfully, this particular fish market is special.
At Furukawa Fish Market, you can create the perfect meal right here and now. All you need is a sheet of nokke don tickets.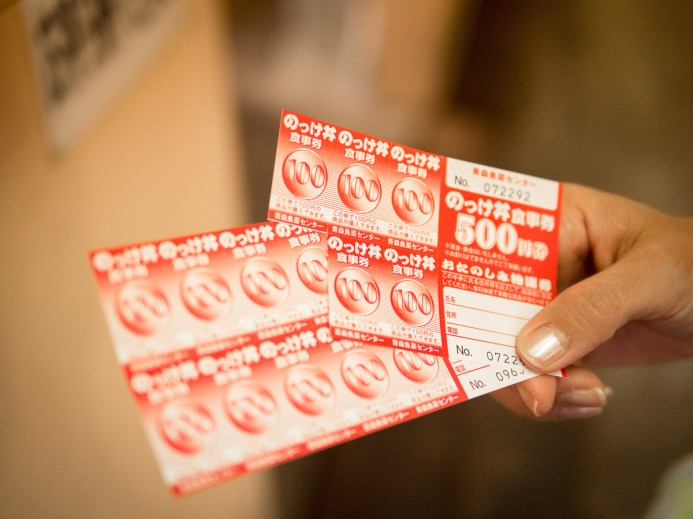 You trade in your first ticket for a bowl rice, the foundation of any good don (rice bowl dish).
Armed with the remaining 9 tickets, the oceanic delicacies are yours for the taking. Go to a stall with the item you want, trade a ticket or two (or three), and the fishmonger will add it to your bowl.
You came here for the freshest seafood around, which means raw fish, and you wouldn't have it any other way. However, if you want a bit of variety in your nokke don, some vendors also sell cooked items, like chicken karaage (fried chicken) and broiled salmon.
With your don filled to the brim with tasty seafood, it's time to eat. You grab a seat in the fish market's dining area, where there's free green tea and all the fixings like shoyu and wasabi to enjoy your lunch its fullest.
Perfect.
Thanks to nokke don at this unique fish market in northern Japan, your craving for insanely-fresh fish has been sated (for the moment). Aren't you glad you live in Aomori?
Summer in Aomori
More Stories
Related