Hot Ramen on a Cold Night in Aomori
Summer in Aomori
When you've been walking 15 miles a day exploring Aomori, there's nothing better than a hot meal at the end of a long day.
Tonight, we don't have the energy to head down to the more lively part of town to get a bite to eat. It's late and we're tired, so we go to the ramen shop right around the corner from our hotel.
The ramen shop is small and well-worn, consisting of a few bright red tables and a counter that two cooks work behind. It's nothing fancy, but the cooks enthusiastically greet us when we slide the door open and step into their world of sizzling woks and boiling water.
The atmosphere here is pretty low-key– there's only one person sitting at the counter with his head buried in a bowl of ramen and a bottle of beer set beside it. We take a look at the menu on the wall, make our order, and sip some hot tea as we watch the cook work his magic.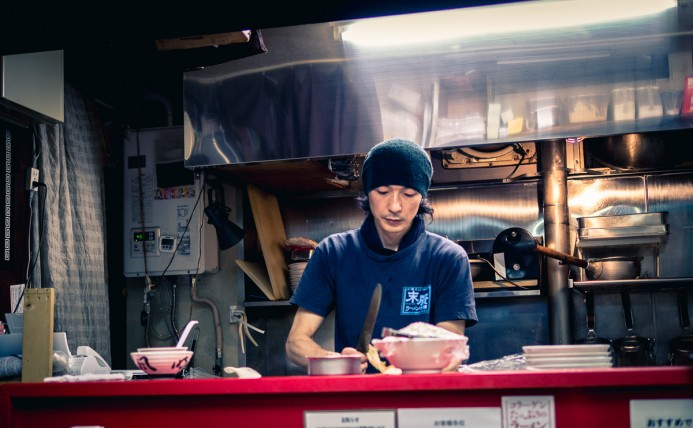 The amenities at this ramen shop may be spartan, but all the essentials are here.
You have local entertainment…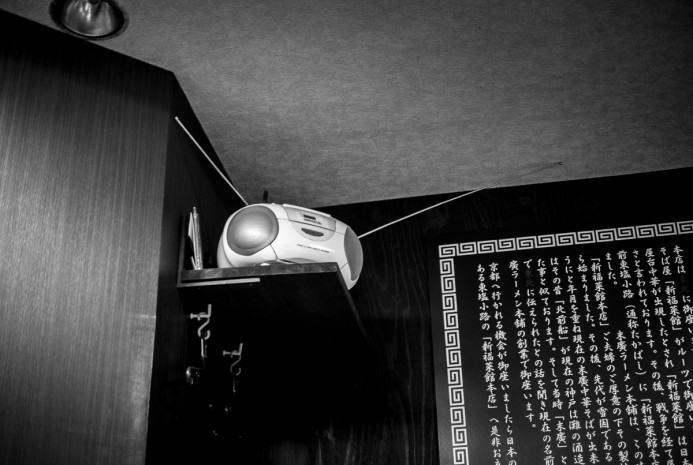 A place to wash up…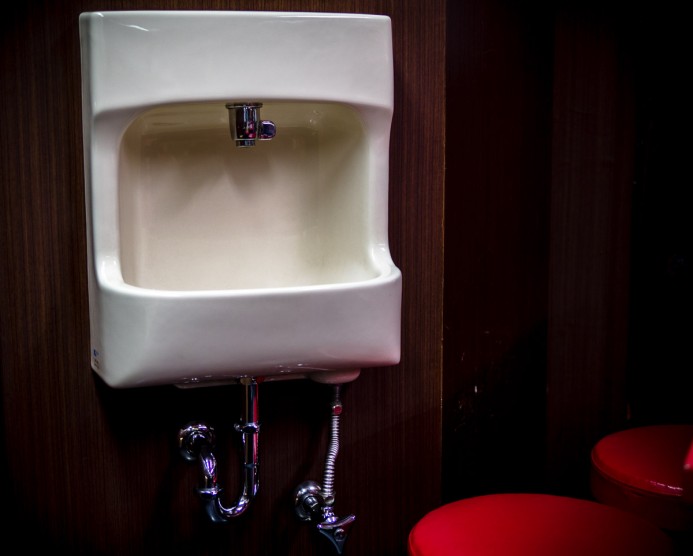 …and all the hot green tea you can drink, a welcome sight on Aomori's cold nights.
The tables are similarly equipped with everything you need, and nothing you don't.
Ramen shops may specialize in ramen, but they often have other dishes as well. We order some fried rice to add some variety to our meal.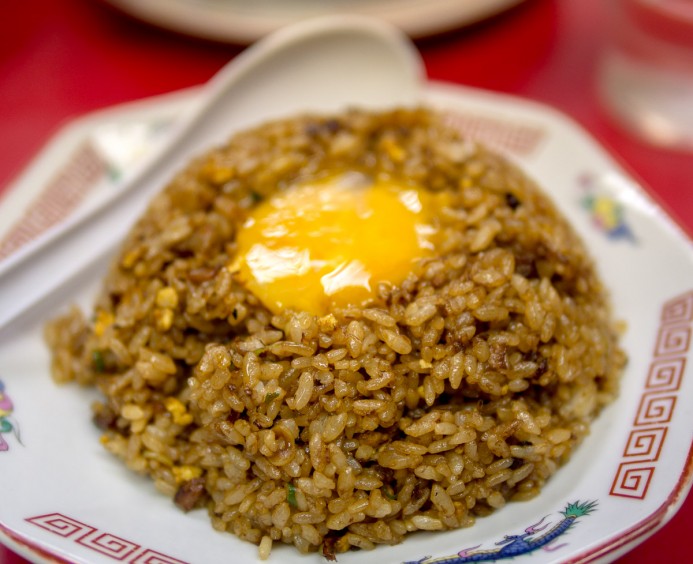 The fried rice arrives piping hot, with bits of scrambled egg, roasted pork, and green onions mixed throughout. Unlike fried rice usually found in Japan, a fair amount of shoyu is used to lend this fried rice some color and flavor. It's surprisingly similar to the fried rice you would find in Hawaii, though in Aomori, the fried rice is topped with a raw egg yolk.
The fried rice is warm and hearty. It hits the spot.
Of course, we also order a bowl of ramen with roast pork.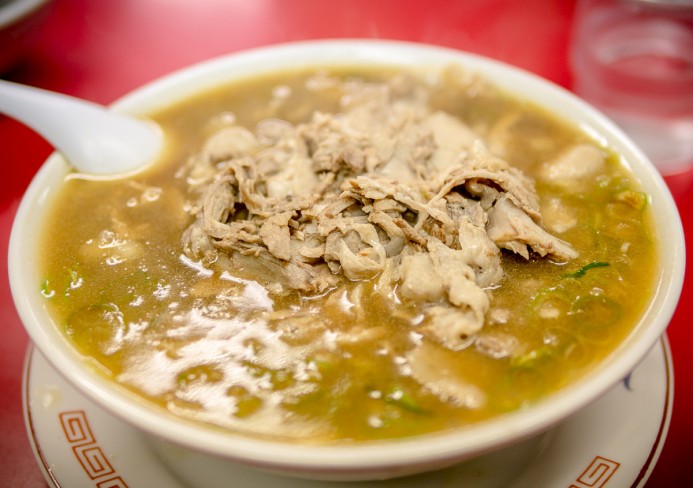 Once again, I am surprised by what is set before us. Roast pork is usually served in thick slices, but here the pork is thinly-sliced to the point that it almost looks shredded.
The presentation may be different, but the flavor is great. The ramen's hot broth warms us up from the inside-out. It's exactly what we needed after a long day of exploring.
When we finish our meal, we realize that we are the only customers remaining in the ramen shop. In fact, the restaurant has closed and the cooks are busy cleaning up and preparing for tomorrow. Nonetheless, despite coming in at such a late hour, we never felt rushed and were able to enjoy the meal at a relaxed pace.
We thank the cooks for the hearty meal and step back out into the brisk Aomori night. Filled with hot ramen and fried rice, the cold does not bite as much as we leisurely walk around the block back to our hotel to get some much needed rest before resuming our explorations tomorrow.
This is our first taste of ramen in Aomori, but it may not be our last.
Summer in Aomori
More Stories